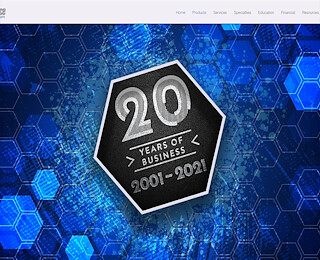 When shopping around for cath lab equipment, it is advisable to look for features that you need the most. At RadSource Imaging Technologies, we supply different types of cath lab equipment including analog, digital, single plan, and bi-plane cath lab equipment.
What type of cath equipment lab do I need?
There are many types of cath labs on the market, which can make it difficult for you to determine the one that you need the most. In addition, cath labs come with a wide range of applications, configurations, and accessories. Consider important factors before making your purchase decision.
Consider the types of procedures that you will perform most often. The type of interventional work you do most often will determine the features to look for in cath lab equipment. Essential features to look for include the detector size and the type of cath lab equipment.
Cardiac interventional works often require a cath lab with a small detector. On the other hand, equipment with a large detector is suitable for angiography. However, if you specialize in both cardiac procedures and angiography, consider looking a cath lab with a mid-sized detector.
For electrophysiology, a bi-plane cath lab with a small detector will be most suitable. Neurology requires a bi-plane cath lab with a large detector.
New Vs. Existing Units
Generally, it is much easier to adapt cath lab equipment in new construction because it provides a blank slate for the machine to be installed. However, if you are replacing your cath system, it will be much easier and more affordable to find a new system that can be mounted in the same way as the old one.
What are the different types of cath lab accessories?
Cath lab equipment has wide-ranging accessories including hemodynamic monitoring systems, EP recording systems, injectors, surgical lights, and leaded wearables.
The primary function of a hemodynamic monitoring system is to monitor patients' cardiac blood pressure during various procedures. It is designed to work independently from the cath lab.
Another essential cath lab accessory is an EP recording system. This device is mainly used to determine abnormal heart rhythms during cardiac procedures. It works by recording invasive EKG signals. You may also need cath lab injectors in studies that involve the use of contrast dyes.
Many OR feature additional lighting because physicians often ask for them during some procedures. Surgical lights are essential cath lab accessories. They can be mounted to the ceiling to provide extra illumination when required. As a safety procedure, the staff in a cath lab is required to wear thyroid shields, lead aprons, gloves, and glasses during cath lab procedures.
Building configuration
Find out if your building can accommodate a ceiling mounted system or if it would be better off with a floor mounted cath lab. In any case, you may require some form of structure on your ceiling regardless of whether you choose a floor or ceiling mounted system. The overhead monitor system of a cath lab is usually hanged on the ceiling.
Ceiling mounted system requires stronger structures because of their weight. In addition, they require greater floor clearance.
While you may have many considerations ahead of you when shopping for a cath lab, allow us to narrow down your options to facilitate decision-making. Start a conversation with one of our representatives today to learn more about your cath lab project.
RadSource Imaging Technologies, Inc.
8666803380
8121 NW 97th Terrace, Kansas City, MO 64153
View Larger Map