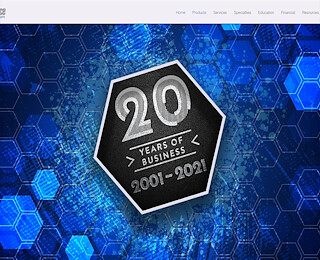 Are you considering options in expert service for CT equipment at your medical facility? RadSource Imaging Technologies can meet your needs at a very affordable cost. We provide a range of services designed to meet the strict demands of today's hospitals and private sector healthcare practices, including all of the following:
Equipment Servicing and Warranties
At RadSource, we've built a better service protocol based on providing custom repair and maintenance services that meet the needs of your facility. Our technicians and support staff work hard to reduce and often eliminate costly downtime you may otherwise experience when your equipment is in need of a repair. We employ best-in-class service engineers who are expertly trained in troubleshooting, diagnosing, and fixing common and uncommon problems with CT equipment.
Architectural Planning
For new facilities and newly constructed additions to medical facilities, architectural planning and construction can be a costly endeavor. At RadSource Imaging Technologies, we work with an exemplary team of On-Site Planners who are better suited to assess your installation in advance, generate a realistic cost analysis, and deliver a more efficient project design, based on your facility's space and needs. You'll experience complete customization through a single point of contact when you call us.
Appraisals and Purchasing Power
If your facility sees the need to upgrade to newer technology, we can maximize your budget by professionally appraising and purchasing your equipment to offset the costs of new technology. Your no-obligation assessment can even provide you with knowledge of the fair-market value of equipment when necessary. At RadSource, we believe we offer healthcare facilities much more than just expert service for CT equipment- we are a full-service solutions agency striving to meet the needs of healthcare administrators.
Custom Service Packages
Choose from 3 levels of support to keep your equipment operating at peak efficiency day and night. Our maintenance program not only prolongs the life of your equipment, but it also offers better support in times of need. Compare out support costs over those of what your equipment OEM charges for hourly support and consider the exceptional savings from calling us. We guarantee we will save you money while we maintain the efficiency of your digital imaging machinery.
When it comes to providing customer care and support, no agency works harder to deliver answers and solutions the very first time you call than RadSource. Our staff takes a great deal of pride in getting to the heart of your issues, sourcing the right solution, and keeping your equipment operating to ensure optimum patient care. Our remote support option can free your staff up to care for your patients while our techs remotely repair and service equipment.
Expert service for CT equipment includes options for training your staff in servicing your equipment. If your team is interested in learning how to maintain, repair and upgrade your CT systems, let us know when you reach out to us, and we'll contact your administration team with the necessary information on how to sign up for training.
RadSource Imaging Technologies, Inc.
8666803380
8121 NW 97th Terrace, Kansas City, MO 64153
View Larger Map