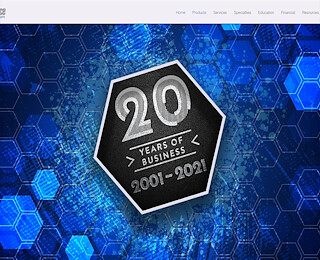 When looking for medical imaging equipment, it is essential to choose ones that fit your work environment including your facility, technicians and patients. RadSource Imaging Technologies supplies state of the art medical imaging equipment that provides excellent returns for investment. A significant part of our imaging equipment sales is from repeat and referred clients who appreciate the quality of our products and services.
What should I consider when buying medical imaging equipment?
Whether you are purchasing new or refurbished imaging equipment, price is an essential factor to consider. Think about not just the initial price of the imaging equipment but also the cost of maintenance over its lifetime. Consider the price of the equipment's replacement parts and consumables as well as the price of alternative brands or models.
Choosing eco-friendly products is an important consideration for many companies. However, you should know that there is a limited amount of green imaging products on the market. In addition, the available products may not have the features you are looking for. On the upside, eco-friendly imaging products have lower maintenance costs.
Consider how often and in what environment you will use the equipment. Usage is an important consideration because it determines the features that you should look for. Talk to your physicians and technicians to get a better idea of what to look for.
End users
Medical imaging equipment can be quite expensive. Therefore, consider the skill levels of the technicians who will be using the product before making a purchase decision. If you are buying an advanced upgrade, talk to your technicians to find out if they are familiar with the features of the new equipment. If they are not, we can provide the training they need to operate the latest equipment.
Find out if the price of the imaging equipment includes the cost of technical support and system updates. All RadSource Imaging Technologies clients can access us via a toll-free number seven days a week. In addition, we provide regular system updates to improve the performance of our imaging equipment.
Why is it important to consider the service contract of your medical imaging equipment?
When buying imaging equipment, inquire about the duration of the manufacturer's warranty. At RadSource Imaging Technologies, all our products come with extended warranties. In addition, we provide favorable service contract terms and conditions once the warranties expire.
New Vs. Refurbished
Used medical imaging equipment is often sold as is, which means that it may not have a warranty. In addition, the buyer bears the responsibility and costs associated with shipping and installing the equipment ate the relevant facility including parts and labor. It makes sense to buy used imaging equipment in some cases. Many facilities buy used MRI machines because they do not have many movable parts and are not prone to damage.
Refurbished medical equipment has been tested and properly calibrated. It often comes with new parts and a warranty. The price of refurbished medical equipment often includes shipping and installation. This type of equipment is usually as good as new.
It is essential that you buy your medical imaging equipment from a trusted source. RadSource Imaging Technologies is a leading brand in the imaging equipment industry. Check out our company reviews to get a better idea of what we do.
RadSource Imaging Technologies, Inc.
8666803380
8121 NW 97th Terrace, Kansas City, MO 64153
View Larger Map