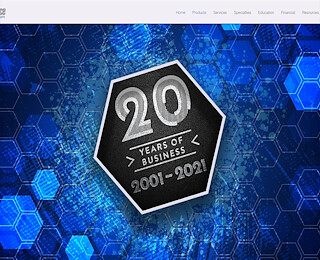 RadSource is Your One-Stop Source for Refurbished Radiology Equipment:
If your medical facility is looking for refurbished radiology equipment, consider making a call to our staff at RadSource. We offer refurbished options in high-quality equipment that saves money over the cost of purchasing new equipment. We're proud to be a supplier of prestigious Samsung Healthcare equipment, Fuji Medical Systems, Image Information Systems, MAVIG, and many other well-known names in the imaging industry.
See why more healthcare providers are turning to Samsung for cutting-edge technology that saves lives. We are committed to carrying the top Samsung products our clients are looking for, including the Samsung GM85 Mobile X-ray System that won the 2017 iF Design Award for its compact design and ability to significantly increase workflow in healthcare facilities.
Consider the GM85's slim profile and maneuverability that makes it easy to bring to patients rather than having to figure out the logistics of moving your patients to a central X-ray room. The GM85 is about 40% lighter than earlier Samsung models, making it a pleasure to move from room to room. If you're not already using Samsung technology in your facility, we invite you to connect with our staff regarding the purchase of refurbished radiology equipment.
For the ultimate in mobility, we carry Source-Ray's PowerMax 1260 high-power, highly-innovative radiology equipment that reduces exposure time for patients and your staff during difficult radiographic anatomical views. The PowerMax was designed by Source-Ray with agility in mind, weighing in at just 100 lbs. The unfolding design of the PowerMax means easier storage and better mobility throughout your facility. You can see a complete list of additional features by clicking the 'Products' link on our website and selecting 'Radiology Systems' from the menu.
We carry a variety of central-location equipment as well, including Summit Industries' AmRad Medical Advantage OTS M/AT, a heavy-duty Overhead Tube System that features auto-tracking and precise positioning. Your staff will love the AmRad's lightweight design that makes positioning a breeze. 360-degree column rotation ensures speed and accuracy, even for the most difficult exams.
Feel free to connect with our product specialists with any questions about our refurbished radiology equipment by calling our office at 866-680-3380. You can request product information through our website's contact form or discuss financial options through one of our three leasing partners. We're committed to providing our clients with affordable solutions to gaining access to the latest technology in imaging.
If you're thinking about upgrading the radiology equipment in your medical facility, contact RadSource. We often purchase pre-owned radiology machines and may be able to apply their value to the cost of your refurbished radiology equipment to make owning new equipment more affordable. Reach out to us by phone or through our website to learn how we can equip your hospital or private practice facility with the latest innovations in imaging technology.
RadSource Imaging Technologies, Inc.
8666803380
8121 NW 97th Terrace, Kansas City, MO 64153
View Larger Map