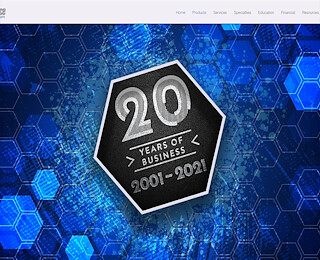 You will hardly go a few weeks without your smartphone pinging to you that update required to keep it functional and secure. This is also applicable to medical equipment's used for patient care. Health caring centers need state-of-the-art equipment to deliver exceptional medical services as well as keeping patients safe. Waiting too long to upgrade your medical equipment has a negative impact on your casework. The RadSource have some advice for all health care facility managers and owners.
Why Upgrade?
Acquiring state-of-the-art equipment for your practice is vital to keeping up with the high demands of the marketplace regardless of the services you provide. Here are some great reasons why you can't afford to wait:
Faster Treatment: New equipment enables you to accomplish more in less time. You can obtain results faster than you would with older equipment. This means your patients don't have to wait for a long.
Help More Patients: Your current patients will start telling other about your clinic once you've got a piece of upgraded medical equipment, which may end up with more new patients who are confident in your skill to provide them with the best service. 
Lower Maintenance Costs: Having older equipment means more frequent maintenance, which can raise costs. With newer equipment, you need only deal with routine maintenance to ensure long equipment life. There's no need to worry about frequent repair specialist visits or downtime.
No More Referring Patients: Instead of referring patients to a location with up to date equipment, you can now treat them in your place. This will not only increases your earning potential but also elevates your reputation as a knowledgeable and competent physician.
How Do You Find The Right Medical Equipment?
The best equipment for your health care facility depends on what kinds of procedures you are performing. Your equipment should do what you need it to do as well as allow ease of movement for technicians and those performing treatment or surgery.
However, you need to research the market thoroughly before purchasing equipment, and factor in all the various brands offering medical equipment. Compare their features as well as prices and choose the brand that offers several features at a low cost.
Besides, you can also read testimonials and reviews. This will provide valuable information and experiences of previous buyers with regards to a piece of equipment. Reading testimonials and reviews will help you make an informed decision as you don't make the same mistakes as others.
What's next?
Buying new equipment to upgrade the older ones has become a necessity for all health care facility managers and owners in today's health care landscape. Upgrading your medical equipment facilitate growth and ensure that you can handle an increased influx of patients needs.
However, if you've decided to upgrade your medical equipment, but still uncertain about exactly what you need, please contact RadSource today, and we'll provide you with the best options. We specialize in different brands medical of equipment's, including Samsung, Amrad, UMG/Del, Fuji, GE, and Siemens Healthcare Medical Equipment.
RadSource Imaging Technologies, Inc.
8666803380
8121 NW 97th Terrace, Kansas City, MO 64153
View Larger Map