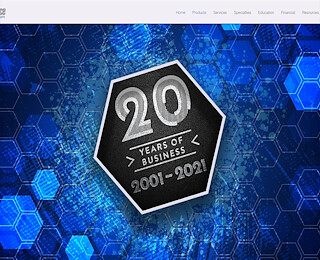 Shop RadSource Imaging Technologies for trusted Samsung Ultrasound equipment that delivers better point-of-care solutions to your patients. We're proud to carry the latest innovations in Ultrasound technology that is more mobilized than ever before. Browse our Ultrasound inventory to see why we are one of the most reputable names in imaging equipment distribution across the US.
More hospitals and private sector healthcare providers are looking for portable Ultrasound equipment to bring imaging to the patient's bedside rather than trying to manage the logistics of moving patients who are injured. Samsung's newest Ultrasound equipment delivers to the strict standards today's medical workers are searching for. We carry the impressive and highly mobile Samsung HM70A with Plus that features advanced Ultrasound imaging technology in a compact and lightweight machine.
The HM70A offers all of the following advantages:
Hybrid Imaging, combining the latest hardware and software capabilities to deliver fast data processing and superior in-depth imaging that results in higher accuracy in diagnostics. Hybrid Imaging offers two essential benefits: Adaptive beam shaping, and Optimal color processing.
Patented ClearVision technology eliminates unwanted speckle noise so often associated with Ultrasound imaging, providing more clarity, edge enhancement, and better contrast between light and dark areas.
The new HM70A's S-Vue Transducer covers a broader area, allowing your staff greater visualization of challenging areas. Better coverage means less time spend during imaging.
Needle Mate enhances and clarifies the location of needle insertion, offering pinpoint precision when performing interventions. You can take a closer look at before-and-after photos of using the Needle Mate feature by exploring the benefits of the HM70A on our product page.
With additional features, such as ElastoScan, Auto IMT, CW Code, Strain, Stress Echo, Fast Booting, EZ Exam, QuickScanFull Screen Mode, 3D XI, Volume NT, and many other product-specific features, your staff will find Samsung's technology dramatically increases the workflow at your facility, empowers them to provide better patient care, and significantly reduces imaging errors.
For more information on Samsung's Ultrasound equipment, connect with a product specialist from RadSource by phone or through our online contact form. We'll get back to you promptly with answers to your questions and additional details on specified equipment.
Consider our world-class support and service as a tremendous added value in sourcing your Ultrasound equipment through us. We provide maintenance packages to keep equipment performing at peak efficiency, offer remote service and repairs, and can even train your facility's staff to service equipment on-site. No other imaging distributor seeks to provide more solutions to everyday equipment challenges than our team at RadSource.
See our complete Ultrasound equipment inventory by accessing our 'Products' section online and selecting Ultrasound' from the menu. We carry a terrific selection of state-of-the-art Ultrasound imaging machines, including the very popular Samsung RS80A with Prestige, the HS70A and the portable HM70A with Plus. Reach out to our staff for more information.
RadSource Imaging Technologies, Inc.
8666803380
8121 NW 97th Terrace, Kansas City, MO 64153
View Larger Map