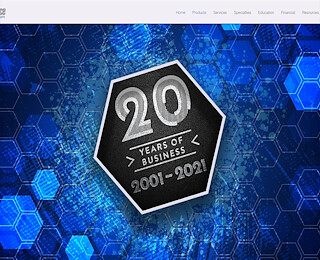 When shopping online for quality used medical equipment, consider RadSource Imaging Technologies. Our commitment to sourcing lightly-used medical equipment is evidenced in our customers' high satisfaction rate, reviews, and testimonials. We're proud to continue with a long tradition of excellence in connecting our customers with top names in imaging equipment, including
Samsung Healthcare
MAVIG
Medlink
UMG/Del Medical
Techno-Aide
Summit
Medical Imaging Innovations
Fuji Medical Systems
Image Information Systems
RadSource is home to a state-of-the-art 70,000 sq ft facility where we house and test our used medical equipment to ensure the machinery we sell is in exceptional operating condition. We also have the space available for our installation team to stage any scope of modality before the actual installation, ensuring a streamlined install process that minimizes downtime.
RadSource Distributes the Following Used Medical Equipment:
CR/DR Systems, including Medlink Cesium and Gadox, tethered and wireless panels, fixed Cesium and Gadox panels, Fuji medical Systems Aspire Clear-View, FCR Prima, FDR D-EVO Veterinary, Samsung healthcare's GC70, GC85, GF50, GM85, and GR40CW, among others.
C-Arm Systems, like the OEC 960 and 980, mobile imaging tools capable of improving workflow in a wide range of medical environments.
Film Digitizers, including Vidar DiagnosticPRO Edge, and Film Digitizers NeoS60 Plus, both capable of optimizing workflow in your facility while providing exceptional image clarity.
Mobile/Portable Systems, such as the GE Healthcare AMX-4, AMX-4+, and Source-Ray's SR-130 and SR-130D. Our portable imaging options can significantly improve your patient experience by bringing equipment directly to the bedside versus complicated logistics and movement of patients who are injured.
State-of-the-Art PACS Systems
We carry an incredible selection of PACS systems in our used medical equipment inventory, including Image Information Systems, Offsite Image Management Systems, and PACS Systems from some of the most recognized names in the industry. Take a closer look at our solutions in the 'Products' section online under the PACS Systems heading.
Ultrasound Systems
Samsung Healthcare leads the world in new Ultrasound technology, which is why we are proud to carry many innovations from the Samsung Healthcare corporation, including their HM70A with Plus, HS70A, and RS80A with Prestige. Many of Samsung's latest product additions have won recent design awards for their lightweight structure and improved mobility. There's no corner of your medical facility where Samsung's Ultrasound technology cannot be taken.
Radiology Systems
Source-Ray's portable PowerMax 1260 makes it easy to bring digital imaging direct-to-patient, featuring high-power, innovative technology, reliability, and low maintenance, all in a single, portable system. Best of all, the PowerMax 1260 reduces the amount of radiation exposure to patients and your staff, making it one of the most popular radiology systems on the market today.
Reach out to us at RadSource when it's time to replace out-dated medical equipment with quality, used medical equipment or while planning your new medical facility. We'll be there for you with affordable options and solutions to your most significant challenges.
RadSource Imaging Technologies, Inc.
8666803380
8121 NW 97th Terrace, Kansas City, MO 64153
View Larger Map