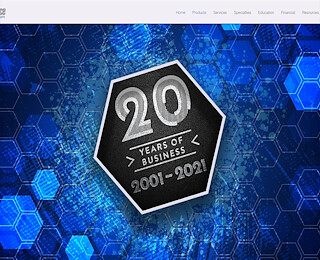 When upgrading to newer imaging equipment, consider a refurbished machine from RadSource versus a used Ultrasound machine. Purchasing refurbished equipment offers several distinct advantages over buying used, and can maximize your healthcare facility's budget in many essential ways.
When you purchase a refurbished Ultrasound machine from RadSource, you're not merely inheriting some other facility's problems that led to the replacement of their imaging equipment. We take a great deal of pride in our refurbished inventory, employing thorough inspections, repairs, and restoration protocols that result in better-than-used equipment your staff can rely on for many years.
The most significant benefit your facility will experience from choosing refurbished over new or used is the value you'll discover when you trust your investment to us. Frequently, new equipment is too steep an investment for a healthcare facility to make, leaving administration to think that buying used is the only available option. More and more hospitals and care centers are turning to refurbished equipment, since dollar for dollar, restored merely offers the best value.
Our team at RadSource Imaging Technologies is dedicated to keeping costs down and helping our clients benefit from the newest imaging technology at the lowest price point. We are specialists in analyzing and appraising out-dated and unwanted equipment, often offering to purchase equipment to help offset the costs of buying newer machines. If you're thinking about upgrading at your healthcare facility, call us first to find out how we can help.
We may be able to buy your used Ultrasound machine and apply the value to a new or refurbished Ultrasound system that will allow your staff to provide better quality care to your patients. You can find out more about our appraisal and purchase program by visiting our 'Services' section on RadSource.net.
We proudly carry the latest in Ultrasound technology, including several Samsung Healthcare products that are changing the way the healthcare sector is delivering point-of-care service to patients. New portable Ultrasound imaging equipment is currently available that will eliminate the need for your staff to move injured patients by providing bedside Ultrasound to every room in your facility. The Samsung HM70A with Plus is highly portable, lightweight, and easily maneuverable through hallways, around tight corners, into elevators, and from room to room with fantastic agility.
Mobility doesn't mean compromising on the quality of image clarity. Samsung has incorporated small hardware into advanced imaging technology that delivers impressive results. For a full list of the HM70A's features and specifications, request a product brochure from our team by phone or visit the HM70A product page on the RadSource website.
Don't waste facility resources by purchasing a used Ultrasound machine before contacting RadSource and inquiring about our refurbished inventory. We offer some options for support and service to guarantee on-going operation of your equipment at peak efficiency. From remote control of your equipment to implement repairs to training your staff to make repairs when necessary, we have the solutions more healthcare centers are searching for today.
RadSource Imaging Technologies, Inc.
8666803380
8121 NW 97th Terrace, Kansas City, MO 64153
View Larger Map